Toward Self-Reliance
Toward Self-Reliance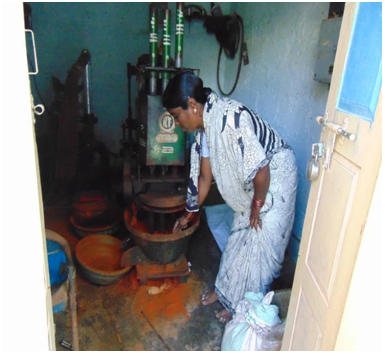 Subhadramma's family occupation was pottery. But the demand for mud and clay pots has reduced, with competition from cheaper plastic goods.
After a discussion with her husband, Subhadramma took a small loan from her  self-help group, Anushree, in Arakera village, and opened a small spice grinding mill in the front of her house. "I grind around 10 to 15 kg of dry chillies a day and earn around Rs 300-450 per day after deducting expenses towards maintenance and electric charges.
"If I had borrowed locally, the rate of interest would have been Rs 3 per 100 (36%), and we would not have been able to save anything. All our earnings would have gone for loan repayment only.
This year, Subhardramma again borrowed from her group to start her own grocery shop. Money earned from chilli grinding goes into paying the loan and she earns around Rs 100 to 150 from the grocery business which she uses for household expenses.
The extra income as a businesswoman has helped the family lead a life of independence and with dignity.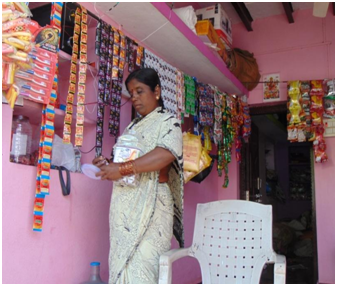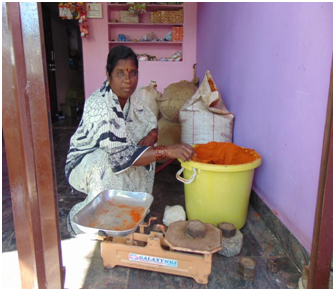 Home-based Enterprises
Working together
Working together - 2