Leading Stable Lives
Leading stable lives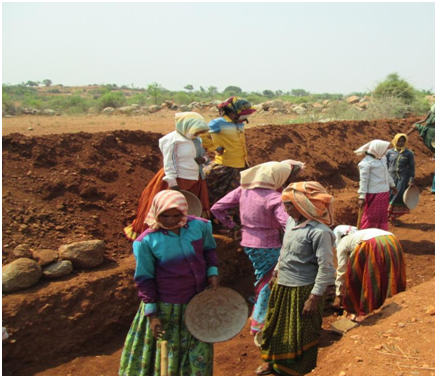 Hosur Siddapur is a small village which is located 26 km away from Devadurga, the Taluk headquarters.
350 families live here and for the last 5 years awareness and orientation about MGNREGA has been extensively carried out.
This one village has 480 labourers who have organised themselves into 16 MGNREGA Labour Groups.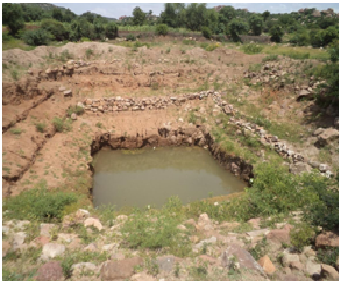 Durgamma from Durgadevi Group has benefited immensely by being a member of her Labour group. She says, "I have been part of my group for the last 5 years. During the summer season when the harvest is done, we work under MGNREGA in land development activities like TCBs, silt removal, farm ponds to earn our living. Before, we were migrating in search of jobs to Bangalore along with our children whose education was affected. Today, staying back in our village we are earning equal wages of Rs. 224 per day in comparison to Rs. 100 per day as local agricultural labour. Our Children are able to continue their education without any obstacles."                                                                                                                                                                                                 H.Siddapur 's farmpond
Food Security +