Micro Credit
Micro Credit
… as a package of micro savings, SHGs/JLGs and micro entrepreneurs support.
Janara Network undertakes micro credit support through its MMVSSN members. The MMVSSNs in turn are linked formally to facilitating NGO and/or the Bank or NBFC funding this.
Credit gap. Janara Network understands from its members that presently only around 40% of the its households credit requirement is met through institutional linkages
Household Credit requirement. Janara Network believes that the credit requirement of a rural household is around an average of Rs 1 Lakh. The government's Financial Inclusion policy places a cap of Rs 50,000 for SHG Bank Linkages. NBFCs cap this at Rs 80,000 from not more than 2 sources. This effectively forces households to seek support from informal sources.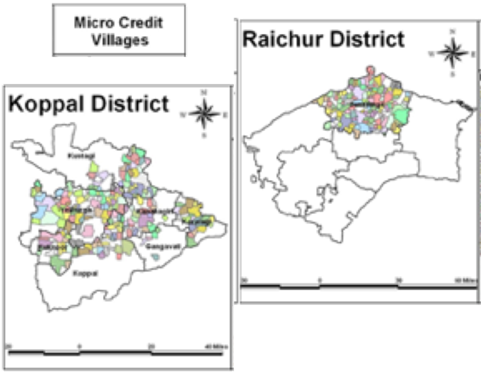 Work Security
Adaptation
Water
NPM Paddy
Public Resources
Integrated Village Development